Princess Ballerina Events
Princess Ballerina Events
Our princess ballerina events are open to the public. These events are fun, a great way to develop friendships and build community outside of the dance space. Tickets can be purchased for any event below.
Popcorn & Pajama Night
Princess Ballerina, come and enjoy our Popcorn & Pajama Night. A fun two hour exciting time. The popcorn and pajama night includes pizza, popcorn, games and a movie. Parents this is a great time to take a break from the kids.
Date: December 6, 2019
This event is limited so please register here on the site. Cost is $20.00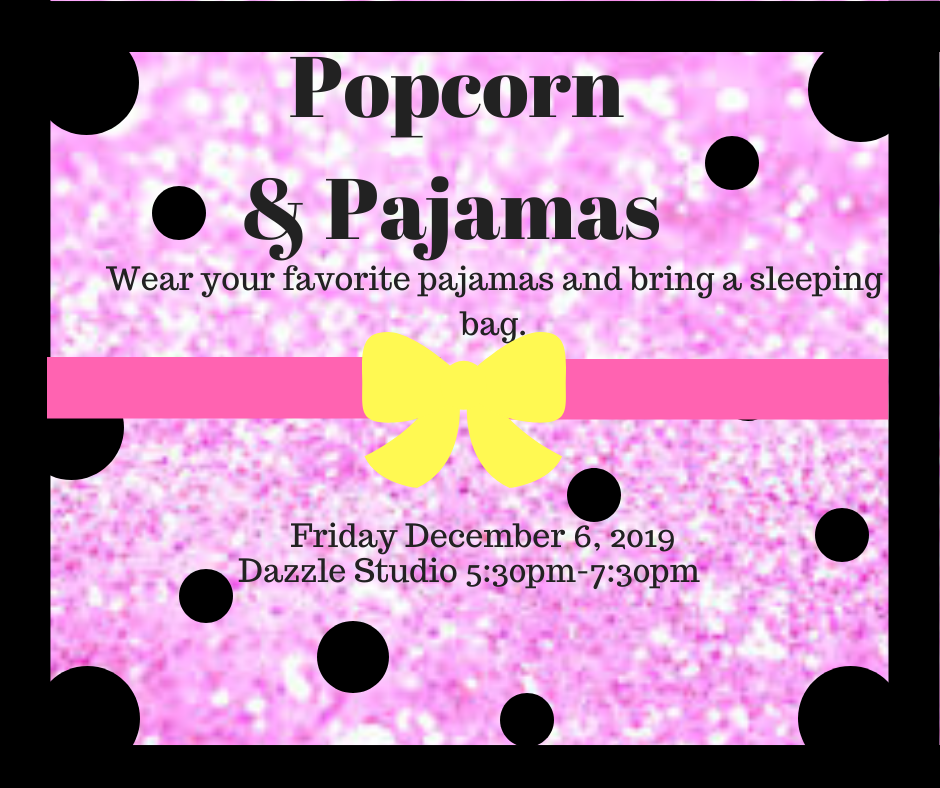 DANCE for ALL Workshop Series
The dance for all workshop series is a new month of dance for ages 3.5 to 9 years of age. The cost is $100 per 4 week series. On the last day of the series students will show a small piece. This is not limited to Dazzle students.  Class sizes are limited so make sure to sign up today. All workshop classes will be Saturdays from 11:45am-12:30pm. You can choose multiple workshops to attend. The schedule is as follows
Jazz Series 9/7, 9/14, 9/21, 9/28-African 10/5, 10/12, 10/26, 11/2 -Hip-Hop 11/9, 11/16, 11/23, 11/30- Tap  1/4, 1/11,1/18,1/25
Be a Princess Ballerina
Date: 1/25/19