About Dazzle Creative Dance
Developmental Movement Program
Dazzle is a preschool/early childhood ballet program for ages 2-9. We explore ballet for young dancers in ways that are age appropriate while giving each student the experience and encouragement to continue to learn and have fun.
Mission
To create a magical experience while encouraging small aged children through play, discovery and exploring in dance education.
Why Dazzle/Learning Benefits
Make New Friends
Develop Social Skills
Develop Listening Skills
Improve Balance and Flexibility
Build Self-Confidence
Develop Communication Skills
Increase Body Awareness
Explore Imagination and Creative Skills
Actively engage in listening and responding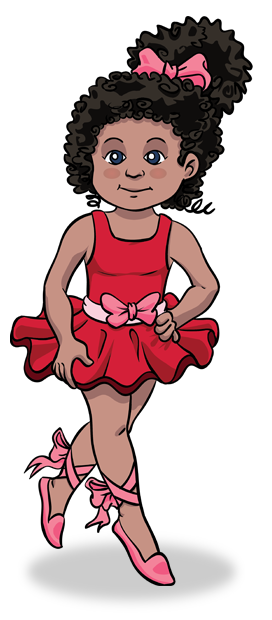 Parental "Things to Know"
Below are just a few things parents should take into consideration when joining our program.
Be patient
Never rush the progress and enjoy the journey
Children mature at all different stages and ages.
Age does not place a student in a class. Age is a starting point and is how we have devised our curriculum.
Always be actively engaged if given any feedback in student performance.
Removing a student is never the answer. Sometimes as parents it may take more involvement and participation from you for your child. We will always look for better ways to approach the lessons and we ask that you always be ready if asked to join in.
If a student is crying constantly, we ask that you step outside of the classroom and allow some calm down time. You are able to re-join us at any time.
Your continued support and work involved with your child will pay off.
We ask that if you are not engaged physically within the class, to please remain outside. Working with little children can be very delicate and they need to feel everyone's participation at all times.  Full Participation, No Spectators!!!
We are always looking for opportunity to build community outside the dance classroom. There may  be activities scheduled during the program year to build relationships with parents and students outside the dance class setting.